School grounds take up 10% of the greenspace in Brighton & Hove, making them important places for wildlife, linking the South Downs National Park with the city.
School grounds are also important spaces for children to learn, play, explore and connect with nature.  With the changing climate, we need to also need to consider how we can build in climate resilience into school grounds.  The work of The Aquifer Partnership is an excellent example of this.
Wilder School Grounds
We've put together a short webinar which looks at 4 simple ways schools can wild their grounds, linking in with other successful local projects.  You can view it here – any problems getting access please email [email protected] .
City of Meadows – last year 30 schools in the city created a micro, mini or medium meadow in their grounds, creating a network over 1000m2 of pollinator  habitat within the city.   This year we want to grow this network and are providing advice and seed to schools.  Why not also add a solitary bee home or two?

No Mow May

– building on the successful Wilder Verges project, we're encouraging schools to leave areas of grass uncut this summer.

Stag Beetle Loggeries

– using Ash from the city's tree works to create deadwood habitats for beetles and other invertebrates.
Hoverfly Lagoons – a simple citizen science project you can get involved in, even in the smallest of school grounds.
If you'd like to get involved and would like the free resources, please complete this request survey by 17 March 2023.
The following resources may also be useful.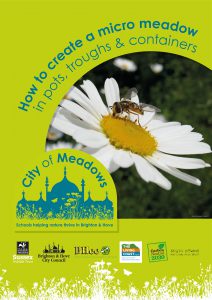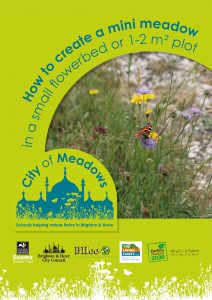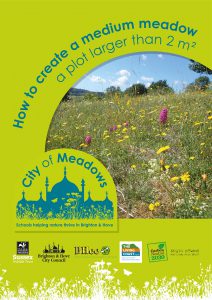 Pollinator identification guide
Guide to making a Solitary Bee home
The following links may also be useful for schools wanting to develop their grounds.
Wildlife Gardening
Wildlife Gardening - Autumn Term
View PDF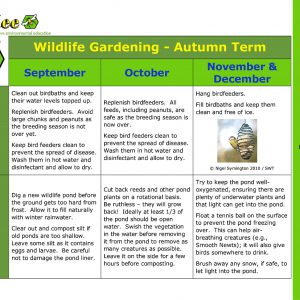 Wildlife Gardening - Spring Term
View PDF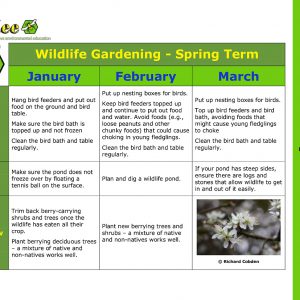 Wildlife Gardening - Summer Term
View PDF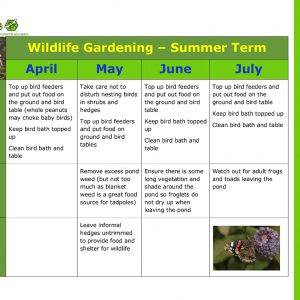 atch below Patcham Juniors creating a climate resilient feature in their grounds, as shown on Cbeebies.