The framework aspires to be transformative in terms of schools becoming self-aware, self-improving sustainable institutions. As Greta Thunberg has said ' We need cathedral thinking'.
Through developing high levels of systems thinking, schools will develop a curriculum for the future whilst living in a way which inspires all members of the community to develop sustainable behaviours and connect with the environment.
The framework has been designed to give structured support to schools whilst at the same time we would encourage schools to refine and improve upon it whilst, most importantly, integrating it into their own specific contexts.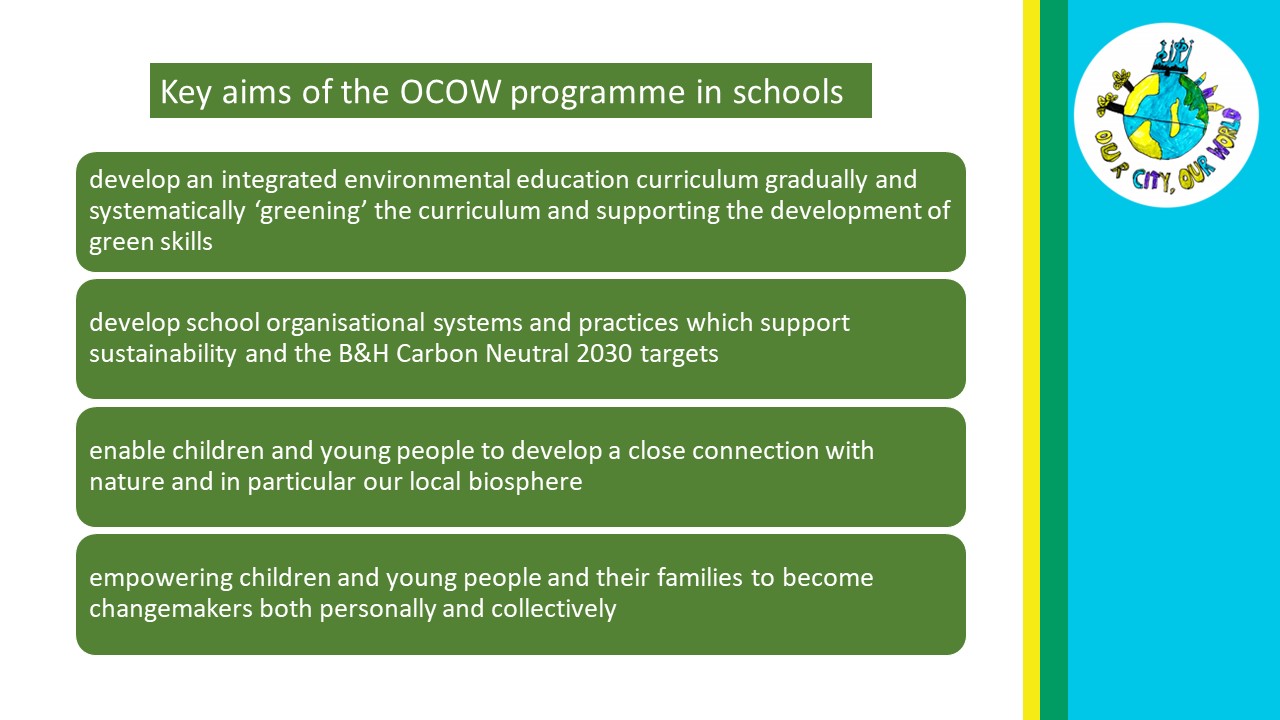 We have developed a thorough and comprehensive implementation process which you can find under the 'Presentations' tab.
This process ensures key potential barriers to change are strategically addressed so aspirations are met.
It carefully ensures effective communication, training and the inclusion of all stakeholders in the programme within the school community and beyond.
Outlined below is the support the programme can give to schools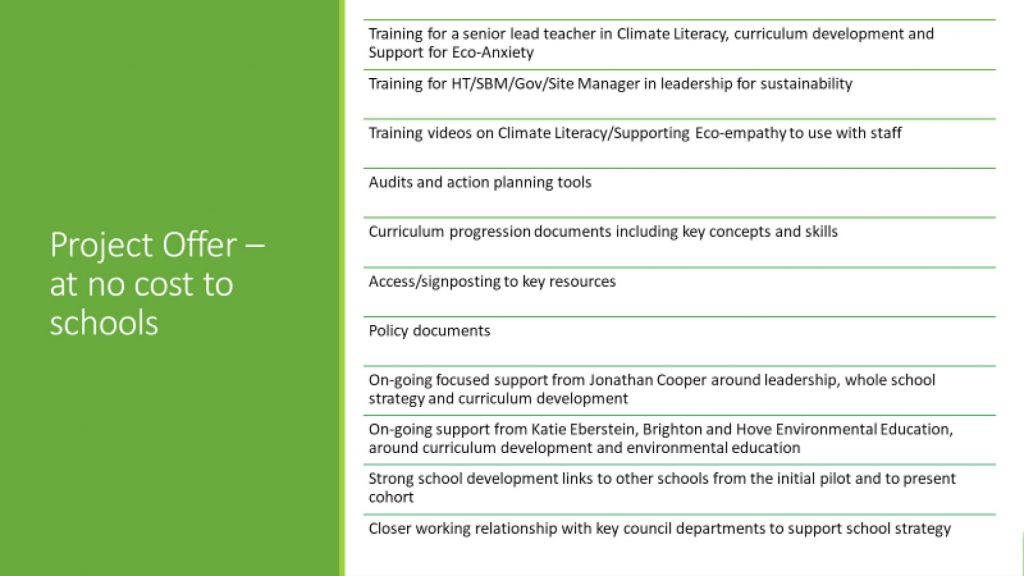 All schools commit to auditing the sustainability of their institution against the areas highlighted below. They then develop detailed and challenging action plans reflecting high aspirations to meet Carbon Neutral 2030 targets. This involves inspiring leadership, extensive curriculum development, the development of sustainable school systems, operations and resourcing, the engagement with community and the nuturing of a culture within the school which naturally supports care for oneself, care for others and care for the environment.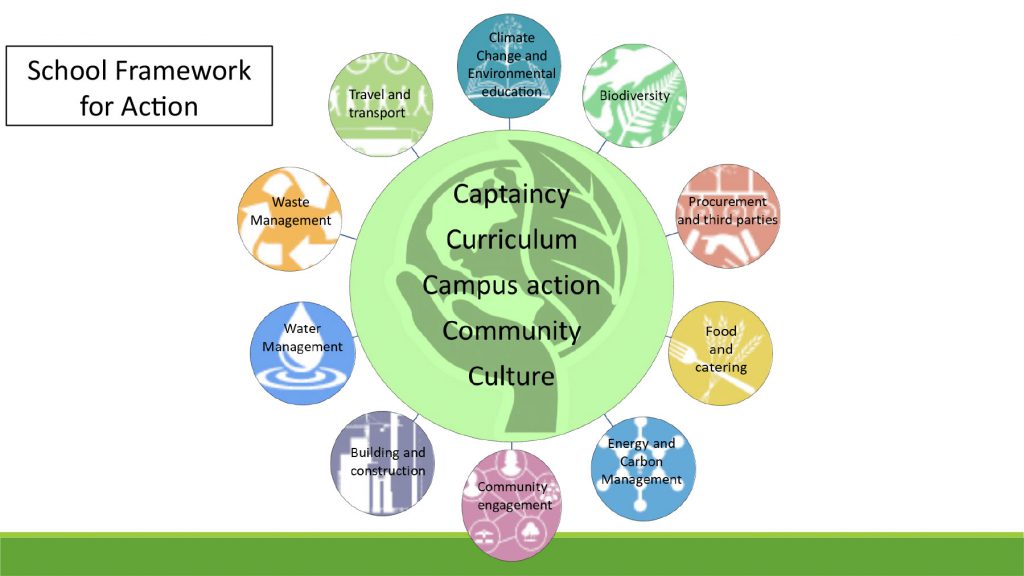 Leadership must also ensure the strategic planning for the establishment of each of the following areas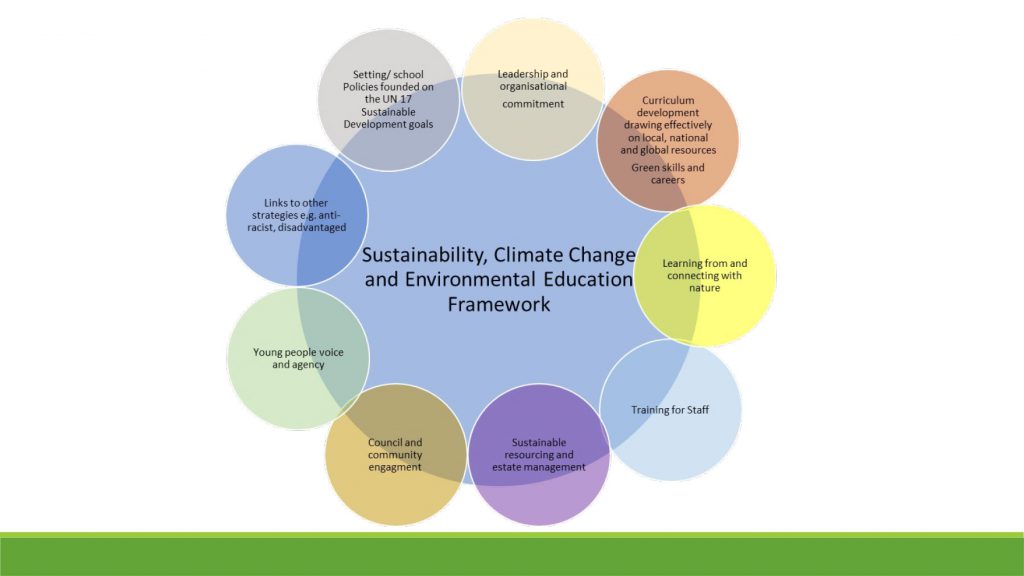 For the curriculum to be meaningful and transformational it must flow effectively through all of these areas below and be continuously informed by pupil and community voice and expertise