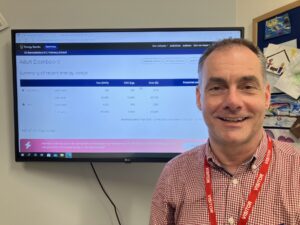 This week James from Energy Sparks visited 7 Brighton & Hove schools to introduce Energy Sparks to pupils, teachers and business managers, looking at ways of using their tool to monitor, analyse and reduce energy use in school.  We've had really positive feedback from schools and hope he can come down and work with lots more schools in the Autumn Term.
You can book an individual school visit here – but for a more coordinated approach, email [email protected] and we'll look to book in various schools consecutively.
You can find out more about Energy Sparks and sign up to the scheme here.