Schools across the city participated in No Mow May, with 3 involved in a local research project.
Students from Brighton University surveyed No Mow areas at Goldstone Primary, St John the Baptists and Balfour in May and then again in June.
They found leaving the grass to grow long had a good impact on the area on plant species.
In particular in sunny areas, plants grew high, bare ground disappeared and new species appeared, benefitting biodiversity and soil quality.
For more details, read their  No mow may report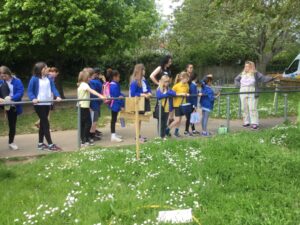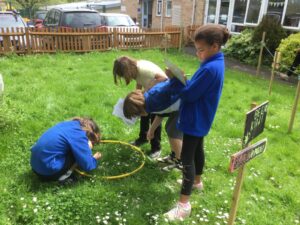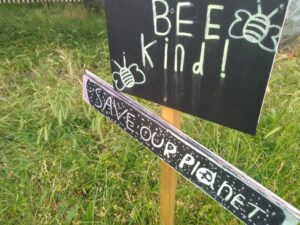 Goldstone Primary invited their whole school community to join in with No Mow May – sending in photos and measurements of space left wild, enabling them to calculate how much space their community gave over to wildlife during May.
In another part of the city, Cardinal Newman Catholic School negotiated with grounds contractors that a No Mow area should be left around the border of the playing field they share with BHASVIC.  The impact on biodiversity was immediate.